anmelden
Loggen Sie sich hier ein.
Kundenkonto anlegen
Durch Ihre Anmeldung in unserem Shop, bewegen Sie sich um einiges schneller durch den Bestellvorgang, können mehrere Adressen anlegen, können Ihre Aufträge verfolgen und vieles mehr.
Benutzerkonto anlegen
Treue- und Reseller-Programm
General
NT Mobiel offers products from various brands. You can of course purchase these products in our webshop and sell them in your (web) store. However, we offer you more options to boost your business. For example, we help you with product information such as description and photos. Below we explain how you can use this.
Als Kunde erhalten Sie im Rahmen des Treueprogramms einen Standardrabatt auf Ihre Bestellungen. Nachfolgend finden Sie eine Übersicht, wie dies funktioniert.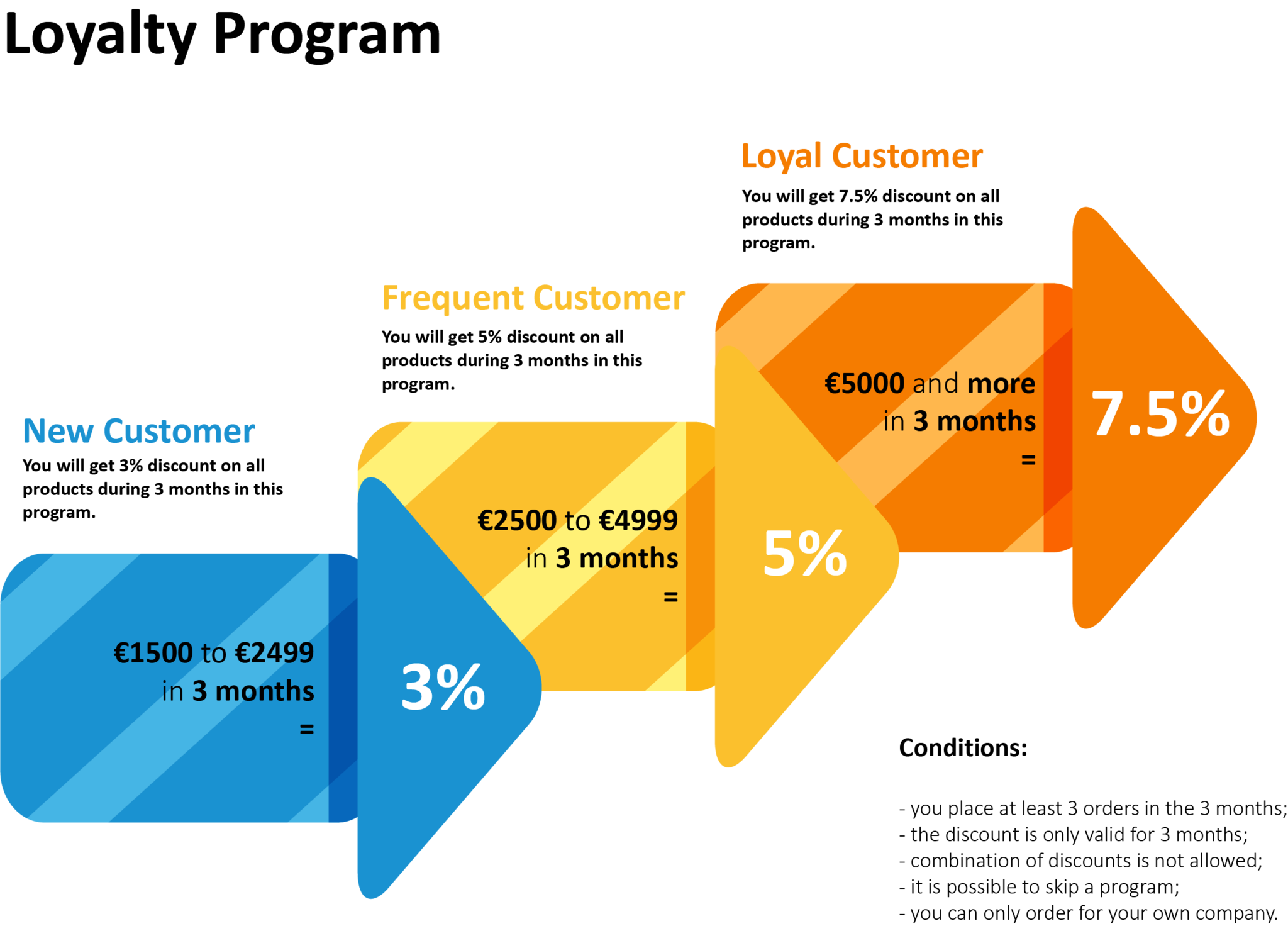 Product photos
It is permitted under certain circumstances to use our product photos in your (web) store. The most important condition for this is that only products from our company can be presented and sold under the photo's. In addition to this, it is mandatory to request our permission before use. This also has an advantage for you; we can send you many photos (as on your order) at the same time.
Feed
It is possible to offer our products on your web store through a product feed. The content of the feed is determined in consultation. With this you can not only access our current stock, but also obtain a number of other product information. To use this service you must contact us via [email protected]
I am interested in a product feed
If you are our customer and have place more than 5 orders in the last few months and would like to access a product feed, we kindly ask you to fill in the form first. Depending on your answers, we will then contact you.
The form can be found HERE.